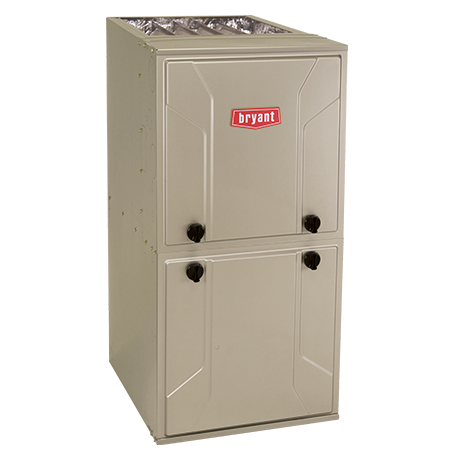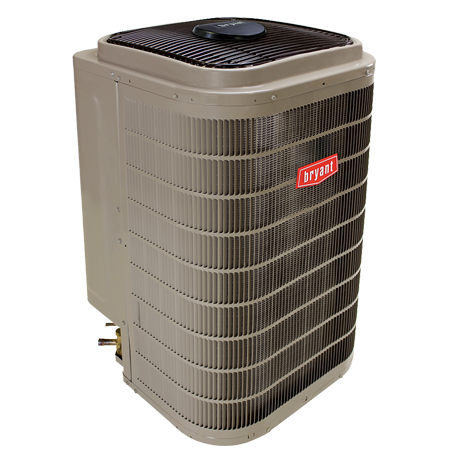 Heating | Indoor Air Quality | Air Conditioning
Installation | Maintenance | Repair
Heating
Indoor Air Quality
Air Conditioning
Installation
Maintenance
Repair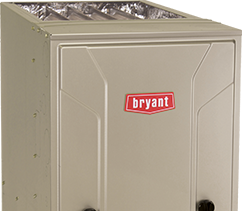 Lancelot Furnace Ltd. provides service & installation for residential furnaces, boilers, heat pumps and more!
Lancelot Furnace Ltd. provides service & installation for residential air conditioners, air purifiers and more!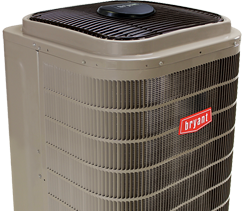 Furnace Installation, Repair & Service
Lancelot Furnace has been providing furnace installation, service and repair to the Calgary area since 2015. Our journeyman mechanics have red seal endorsement ensuring your installation, service or repair is guaranteed.
New Furnace Installations
We offer top quality Bryant residential furnaces that come with a limited lifetime heat exchanger warranty and are designed for Alberta's demanding environment. When searching for quality heating products at affordable prices, Bryant furnaces stand the test of time.
Lancelot Furnace Ltd. is experienced in maintaining and repairing all manufacturers of residential furnaces. We have repaired furnaces over 100+ years old, age of the furnace is not a problem! Our certified technicians can diagnose and repair most problems quickly and efficiently saving valuable time and money. If you need furnace repair or service in Calgary and area, you can trust Lancelot Furnace to get the job done right.
Indoor air quality can cause multiple health deficiencies in a home. Our experience with humidifers, HEPA filters and Ultra-Violet (U/V) installation will ensure your the air in your home is clear of airborne impurities by up to 99%.
New Air Purifier Installations
Does your family suffer from allergies, asthma or other viral complications? Lancelot Furnace Ltd. will be able to help by installing a new air purifier system in your home. Using Bryant whole-home purifiers and filters, you can be assured you are breathing the cleanest air possible.
Air Purifier & U/V Service
Our technicians are experienced in servicing and repairing all makes and models of air purifiers and can help when choosing a proper replacement for your existing system that may need an update. Replacing your filters often ensures that your whole-home air purifier is working up to it's full potential. Bryant whole-home purifiers have warranties that extend long into the life of the product.
Make sure your family is comfortable all year around with Bryant, quiet, air conditioners. Enjoy cool, summer comfort with optimal dehumidification capability and excellent performance with zoned systems.
New Air Conditioning Systems
We install the full line of Bryant air conditioners including Carrier branded side discharge systems. We are fully qualified in the installation and ventilation of all of our installed air conditioners. Bryant's 10 year limited parts warranty ensures piece if mind for your investment.
Air Conditioning Service & Repair
We service all models of residential air conditioning units and our qualified technicians are able to troubleshoot problem areas quickly using the latest testing technologies. Common issues are air conditioners continually running or starting up and stopping at frequent intervals. Signs that your air conditioner may require service.
Ryan Fraser
20:52 04 Sep 20
I had a query about a sound I heard with my furnace and David was SO friendly and SO kind! He walked me through a few things I could try and look into myself - learned some things I never knew! He also gave me great information about other products and services available.If you want to work with a great human, call David!
Shandra McQueen
00:40 08 Aug 20
Great service from David. Very personable.
Aaron White
18:44 30 Jul 20
Great work made our fireplace look like brand new. Highly recommended.
Jason Clarke
18:24 26 Jul 20
We had occasion to call out Lancelot Furnace early this summer; they responded quickly and efficiently, solving the problem and keeping us cool this summer. Always friendly! Keep up the great work!What an excellent service! We had a fan speed problem with our furnace and had tried a larger firm, first, and was told they could not solve it without a full replacement of the motor or computer board or both; we then brought in Lancelot. He worked the problem, calling the manufacturer and ultimately solving our problem at a very minimal charge. We highly recommend this company for its friendly, resourceful and inexpensive service!
William Shiplett
17:10 26 Jul 20
I used David with Lancelot Furnace for a second on a few of my installs and have had great luck with his quality of work as well as his professional behavior. Would definitely use him again.
Sean Mcquarrie
01:15 23 Jul 20
David gave me a quote up front to install A/C and then stuck to his quote even after it was more work than he originally thought. His work was good and he was very friendly and professional.
Matthew Morrison
01:17 22 Jul 20
I was having problems with the heater in my garage (It wasn't working!) and called on David. He came out within a few days, was on time, and did a great job. He not only fixed the problem but also identified a couple of others and suggested I call the appropriate services so as to prevent future damage to my garage/roof. He did a great job, went above and beyond, and was professional and helpful! I would definitely call on him again for future needs!
Lorna Stuber
20:14 21 Jul 20
David is very knowledgable regarding furnaces.
David Ramsey
18:34 19 Jul 20
We have always found Lancelot Furnace to be prompt and the quality of their service has been excellent. I can recommend them.DBR
Don Russell
16:39 19 Jul 20
I had David come out and service my Furnace after I was told there was a good chance I would have to replace it from a house inspector. After David came out he quickly found the problem and was able to fix the Furnace at a fraction of the cost and we noticed a big difference in how the furnace was operating afterwards. I would highly recommend Lancelot Furnace to anyone who needs an honest professional that takes pride in his work.
David is a good guy and really knows his stuff. When things break he is always there to fix it. Highly recommend him.
Dave does a great job and very professional. He is very fair and does great work. I would recommend Dave and Lancelot Furnace to any home owner.
Lloyd Hamshaw
17:27 13 Jul 20
Paul Ziade
02:41 13 Jul 20
Excellent service!! Skilled and experienced!!Professional, Friendly and Thorough!!Anytime I have furnace and AC problems I call Lancelot Furnace!!
Monty Barnes
02:53 10 Jul 20
David is a great person with great ethics.
D Bertrand
00:08 10 Jul 20
My furnace needed a repair just as the weather was turning. David was quick to respond, was very economical, and did high quality work. I appreciated his care for my home and my furnace, as well as how easy the entire process was from booking to payment.
Annie Murphy
22:52 09 Jul 20
Fast and efficient service!!! Excellent reccomendations for maintenance of our fireplaces and furnace!!!
Roy Christensen
22:26 09 Jul 20
This is your go to person. David is so personable and he's marvelous in his trade. Our furnace quit. He dug deep til he found the problem, fixed it and then invoiced me a really fair price. Really appreciate him
Sheila Kearns
16:26 06 Dec 19
David was excellent! He came the same day he was contacted and did a thorough job of checking everything, explaining as he went and stayed until he was sure it was working properly (unlike the furnace company I tried last year who never fixed the problem). I felt confident that the issue was resolved and would highly recommend him to others. He does a thorough job for a fair price.
Kirsten Mills
21:03 05 Dec 19
Very friendly, professional.
Lynn Thran
14:51 04 Dec 19
I would highly recommend Lancelot Furnace. David was fantastic and explained everything he was doing to me. Very meticulous and was able to fix our furnace. Really fair price and quality service. I'll definitely be using Lancelot Furnace in the future.
Jonathan Hordo
19:45 12 Apr 19
Excellent quick and cheap service! Owner operator who actually cares. Was thorough and talked me through what all the parts of my furnace were ( I like to watch ) perscribed a list of extra parts that would be helpful and convenient for the next time the furnace goes down. Anyways super friendly, talked well and had the service every customer wants to receive.
Trent Modrall
01:14 10 Feb 18
Lancelot Furnace Ltd. is by far the best furnace company I have dealt with in my life! Before I was ready to commit to an inspection, David talked to me on the phone to do basic troubleshooting and then followed up with me a few days later to see how things are. Once the temperature really dropped and I needed help, David came over and looked at the furnace and the thermostat. My home is a trailer home, with a slightly different type of layout than most places. David is the first person ever to enter my home and be knowledgeable about the furnace type and how it works in a trailer home. Now my home is back to being warm and toasty on a cold day and my pipes are no longer freezing. David is knowledgeable and passionate about keeping customers warm. I highly recommend Lancelot Furnace Ltd. to rescue you!
Melanie Jane Goldsworthy
00:27 04 Feb 18
David is highly skilled and experienced. He did a great job for a reasonable cost.
vahid mostafavi
23:25 22 Jan 18
Excellent, timely service. Highly recommended!
Dave Baxter
22:07 11 Dec 17
I had a noisy old furnace that was keeping people awake in my house. Lancelot Furance came in and fixed the problem in no time. Even though it is an old furnace he never tried to convince me to replace it, in fact he told me to keep it going as long as I can. Very personable, fair rates and the furnace has been working great since he fixed it so quality work. I will be using Lancelot if I ever do decide to replace ol' faithful.
Kane Richards
22:35 27 Nov 17
I referred Lancelot to a good friend who's furnace broke down while it was very cold out. They came in and got the job done quick and she was very happy!
FreshInk Communications
23:53 19 May 17
I have known David for 3 years or more. He is a solid guy with a lot of integrity. You can count on his word and expect him to deliver on his promises.
Mostafa Hosseini
04:07 18 May 17
David at Lancelot furnace is one of the most customer service oriented people i have had the pleasure of working with. I had David out to help me with a project that i knew would be beyond his scope of services and he still went the distance to set me up with the right people and businesses despite there being no gain involved for Lancelot Furnace. Id have no problem letting David into my home in the future. Thankyou David!
Aarrand MD
20:11 17 May 17
I had the misfortune of having my furnace stop working earlier this year during one of our winter's cold snaps. When I called Lancelot Furnace Ltd, they managed to fit me in at the end of a very busy day to ensure that I had heat for my home and my family. Not only did the owner David fix the broken furnace, he was able to troubleshoot the problem over the phone with me to ensure he had the right parts available when he arrived. On top of this, he also took the extra time to inspect the unit to ensure there were no other issues waiting to surprise us. I highly recommend David and Lancelot Furnace for your home heating (and/or cooling) needs.
Jeff McDonald
19:56 17 May 17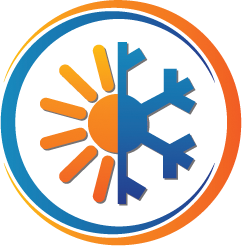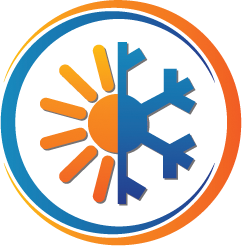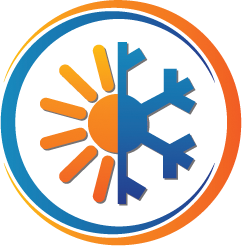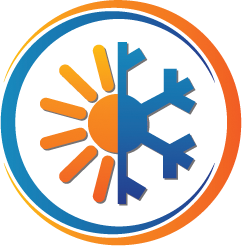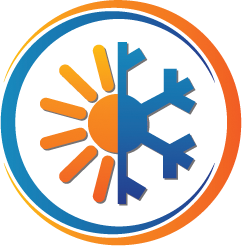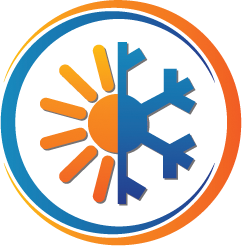 New Furnace and Air Conditioner Installation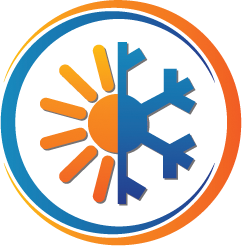 Existing Furnace Repair and Maintenance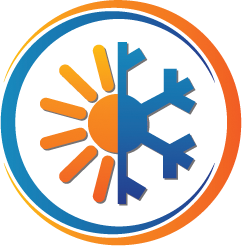 Existing Air Conditioner Repair & Maintenance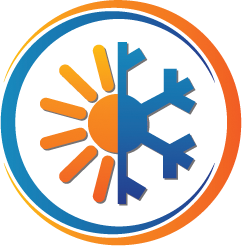 New Air Purification HEPA/UV Installation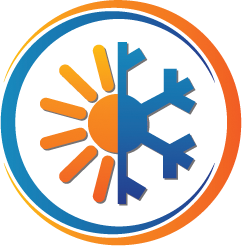 Air Purification Repair & Maintenance